Deborah M. Barclay
Providing Notary Public Services in Ingham County Michigan and surrounding areas.
WELCOME TO TKS MOBILE NOTARY
I became a notary in 1995 while working in my first legal office setting (I am not, nor have I ever been, an attorney). I have maintained my notary status continuously since that time, and in November 2012 started TKS Mobile Notary. The main idea was to provide personal, professional and accurate notary services taken directly to my client's doorstep, in a fashion that is best suited to each individual customer. I work with many different title companies, lending facilities, signing agencies, law offices, private individuals, assisted living homes, etc. 
EXPERIENCE AS A NOTARY PUBLIC
I have experience with: Refinances, Seller Packets, New Purchase Mortgage, Split Closings, VA Loans, Reverse Mortgage, HELOC (Home Equity Lines of Credit), Structured Settlements, Apostille Certifications and Business Loans. I also provide General Notary Work (GNW) for individuals, I9 Verifications, document delivery, claim of loss photos and reports for insurance companies, and verification of merchant businesses.
Commission Expires: January 7, 2025
20K Insurance Expires: January 7, 2025
Background Check: renewed annually in August
E&O Insurance $1 Million: renewed annually in April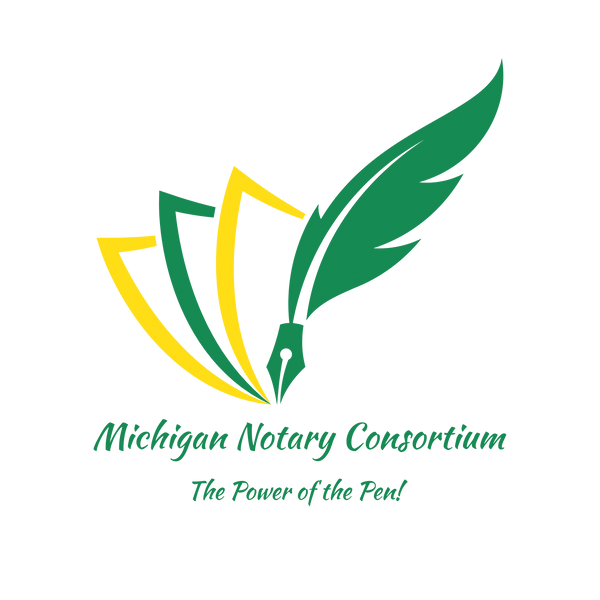 TKS Mobile Notary proudly received the Exceptional Entrepreneur Award from the Michigan Notary Consortium for 2023.
What defines an Exceptional Entrepreneur?
1. Energy
2. Drive
3. Vision
4. Intuition
5. Boldness
6. Resilience
7. Adaptability
8. Persuasiveness
9. Integrity
10. Humility
A couple weeks ago I posted an article about what fee should a notary charge. This article is a follow-up to that. As a Notary Signing Agent (also...
NOTARY PUBLIC COVERAGE AREA
Primary Coverage

Ingham County
Eaton County
Clinton County
Gladwin County (limited availability)
Clair County (limited availability)
Extended Coverage

Ionia County
Jackson County
Livingston County
Shiawassee County
Charlotte
Bath
Bellevue
St. Johns
Gladwin
Ionia
Leslie
Jackson
Owosso
$ Pricing $
General Notary Services
Travel fee is based upon zip code and starts at $25.00

First notarization is $10.00

Second notarization is $5.00

Third notarization is $10.00

Fourth notarization is $5.00

Each notarization thereafter follows the above increments

Contact Us to receive a quote
WHAT OUR CLIENTS HAVE TO SAY
Thank you for your assistance with this closing, you did a great job with a challenging lender involved. I will be happy to work with you again in the future.
Deb is professional, knowledgeable, and reliable. She is our go to closer in Lansing and surrounding areas.
I appreciate how you handled the post-closing situation. Thank you for steping in and helping to get our clients situation resolved.
Deb is my number one contract closer in the Lansing area when our team is unable to cover a closing ourself. She has developed a great rapport with not only our title department but our loan officers as well. When I see her files come back into the office there is always a sense of relief as I know they are correct and I do not have to worry about what might be inside.